Kosten Foundation Announces $185,000 in Funding for Research Associated with Pancreatic Cancer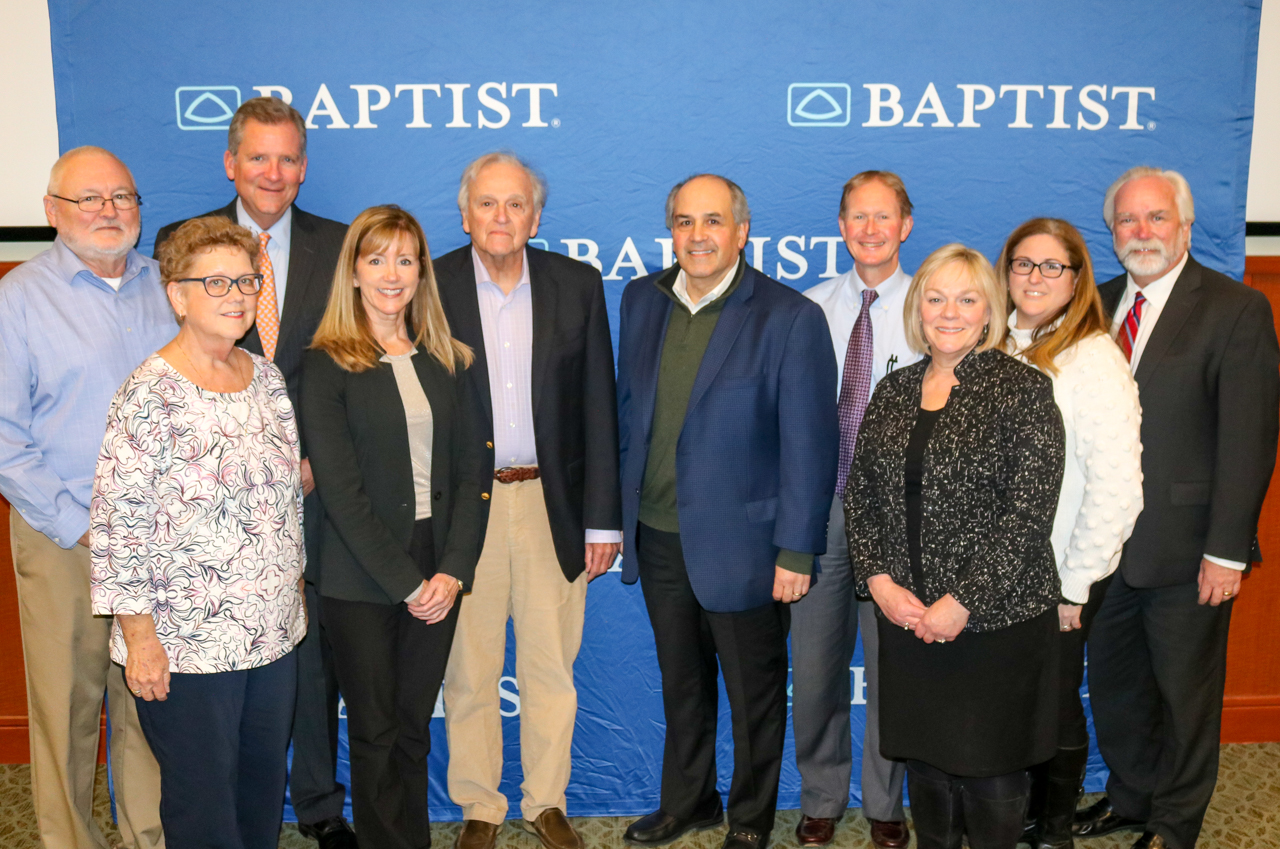 Kosten Foundation continued mission of pancreatic cancer support, awareness, and research by funding three research programs at the following institutions for 2020 – Baptist Clinical Research Institute, UT-Southwestern Medical Center and UT-Rio Grande Valley School of Medicine
Memphis, Tenn., January 24, 2020 – The Kosten Foundation, a Memphis-based nonprofit created to provide support for pancreatic cancer patients and their families, awareness for pancreatic cancer issues, and to fund research associated with pancreatic cancer announced today they are providing $185,000 to be used for research associated with pancreatic cancer. The Kosten Foundation has donated more than $2,000,000 for pancreatic cancer research since its inception in 2003.
"We have visited each of these institutions and seen first-hand the incredible work they are doing. We have been so impressed with each of these partners that we are proud and humbled to be able to provide a total amount of funding of $185,000 to help further their research efforts to help increase the survivor rates of this deadly disease," said Alan Kosten, Chairman of the Herb Kosten Foundation for Pancreatic Cancer Support.
Summaries of the funded programs are below:
Baptist Clinical Research Institute

Studying the "whipple" procedure and its removal of lesions in the pancreas

A whipple procedure removes a portion of the pancreas, the gallbladder, and part of the lower intestine in order to remove cancerous cells

UT-Southwestern Medical Center

Researchers will collect clinical data and tissue samples to study patients with an increased risk of pancreatic cancer in order to increase diagnostic success of pancreatic cancer and develop personalized treatment plans for patients

UT-Rio Grande Valley School of Medicine

Researchers are studying the effectiveness of a gene therapy designed to inhibit the growth of pancreatic cancer and make it more vulnerable to chemotherapy
In addition to its research efforts, the Kosten Foundation holds support group meetings at the Cordova Public Library the second Saturday of every month for those affected by pancreatic cancer. The pancreatic cancer support group is open to anyone who would like to attend.
The Kosten Foundation's largest annual fundraiser is the Kick-It 5K slated for Sunday, April 5 2020 at Shelby Farms Park. The all-ages event includes a 5K run, 1-mile fun walk, opportunities for spirit runners, an inspirational survivor ceremony, entertainment, and food vendors.