Old School Gospel Concert Fundraiser Benefitting the Kosten Foundation and Pancreatic Cancer Research
Memphis, Tenn., August 23, 2022– The Each One Teach One Gospel Concert will include live music by the Gospel Dream Team and will take place at Brown Baptist Church, 980 Stateline Rd. E., Southaven, MS 38671, on Sunday, September 11 at 3 p.m. The Concert is free, but donations are encouraged as all proceeds will be donated to the Kosten Foundation in support of pancreatic cancer research and awareness. Lead vocalists include cancer survivors, Annette Wiggins, Rhonda Threatt, Essie Street, and Sheryl Norfleet.
Annette Wiggins, pancreatic cancer survivor and founder of nonprofit, Each One Teach One, has raised almost $10,000 over the past four years for the fight against pancreatic cancer. Her annual Cancer Awareness Event has welcomed more than 100 individuals each year from across the Mid-South, gathering to help raise awareness and funds for the Kosten Foundation and the cure for the fourth deadliest cancer.
"We are very grateful to Annette for her support in the fight to end pancreatic cancer," said Alan Kosten, Chairman of the Herb Kosten Pancreatic Cancer Charitable Fund. "Her annual event helps raise awareness throughout the Mid-South and much-needed funds to fight this terrible disease. Her message of hope as a survivor is incredibly impactful, and we are honored to be included each year."
The Each One Touch One Annual Fundraiser are created by Annette Wiggins, a four-year pancreatic cancer survivor, to raise funds to help find a cure for the deadly disease. Held at the Brown Baptist Church in Southaven, Mississippi, this year's event will include a reunion by the Gospel Dream Team, Dedrick Simelton, Chris Stone, Marque Walker, and Pastor Darrel Petties Jr., and featured special guests Jeffrey Goldberg, President of The Herb Kosten Pancreatic Cancer Charitable Fund and Kathryn Gilbert Craig, pancreatic cancer survivor, Director of Community Engagement for the Kosten Foundation, and leader of the Kosten Foundation's monthly support group. Current sponsors include Pastor Eric Lee and the St. Paul Missionary Baptist Church.
PHOTOS:
https://www.dropbox.com/sh/58udy7silngzlkw/AAAPPXsXssrH8rRjsCi9oqN_a?dl=0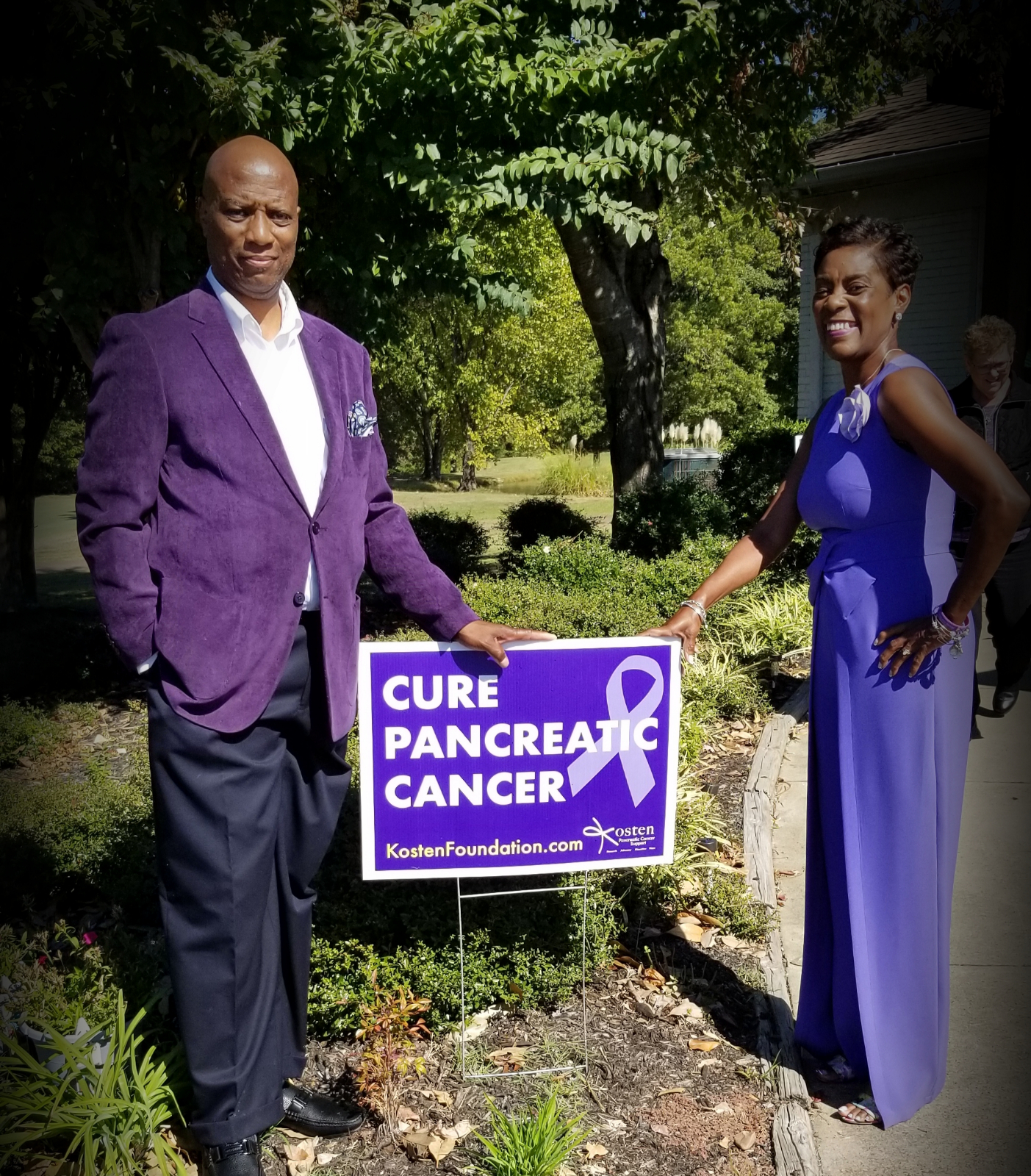 Demetrius and Annette Wiggins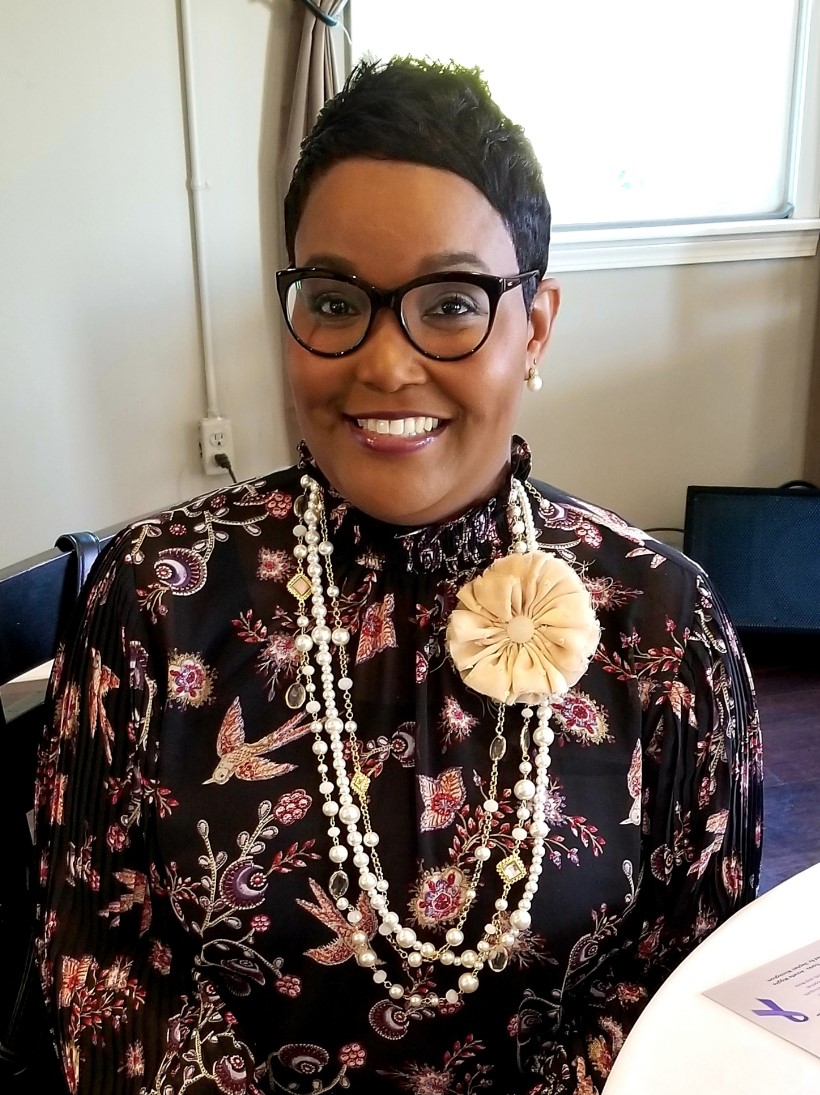 2019 Keynote Speaker, Crystal Barrett, Clinical Trial Coverage Analyst, St. Jude Children's Research Hospital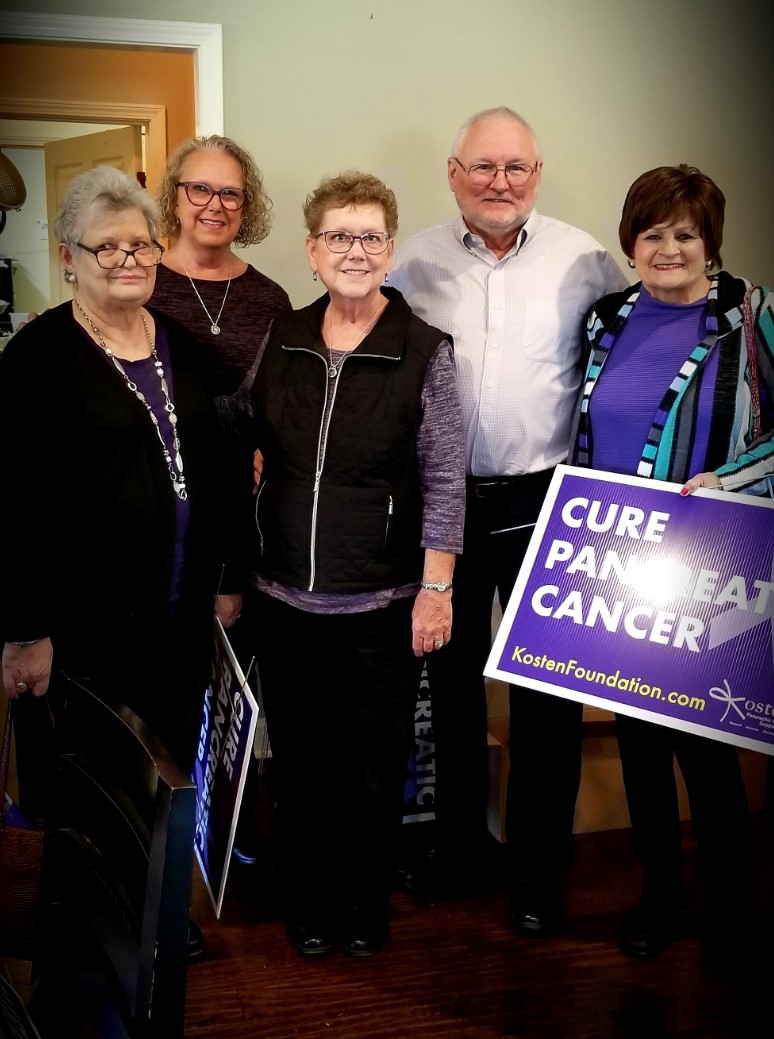 Pam Sparks, Rosalie Nelson, survivor Kathryn Gilbert Craig, Tom Craig, and survivor Jean Sparks
The Kosten Foundation can be found online at:
www.facebook.com/KostenFoundation
About the Kosten Foundation:
The Kosten Foundation for Pancreatic Cancer Research was founded in 2003 by the family of Herb Kosten after his death due to pancreatic cancer. The Kosten family sought to improve community support, awareness, and funding for pancreatic cancer, one of the deadliest known cancers. The organization has raised nearly $2,000,000 for pancreatic cancer research and hosts a very active monthly support group, in person and virtually, for patients, their families, and anyone interested in learning more about pancreatic cancer. In 2004, in honor of Herb Kosten's love of tennis, the Memphis-based organization began hosting annual tennis tournaments to raise money to fight pancreatic cancer, and in 2011 the group held its first Kick It 5K run/1-mile walk. The annual signature event has grown to include more than 1,000 participants. Money raised from the Kick It 5K and other Kosten Foundation events help fund pancreatic cancer research and support fellowship training for future pancreatic cancer surgeons.
###